Visit Light Structures at the International Work Boat Show 2022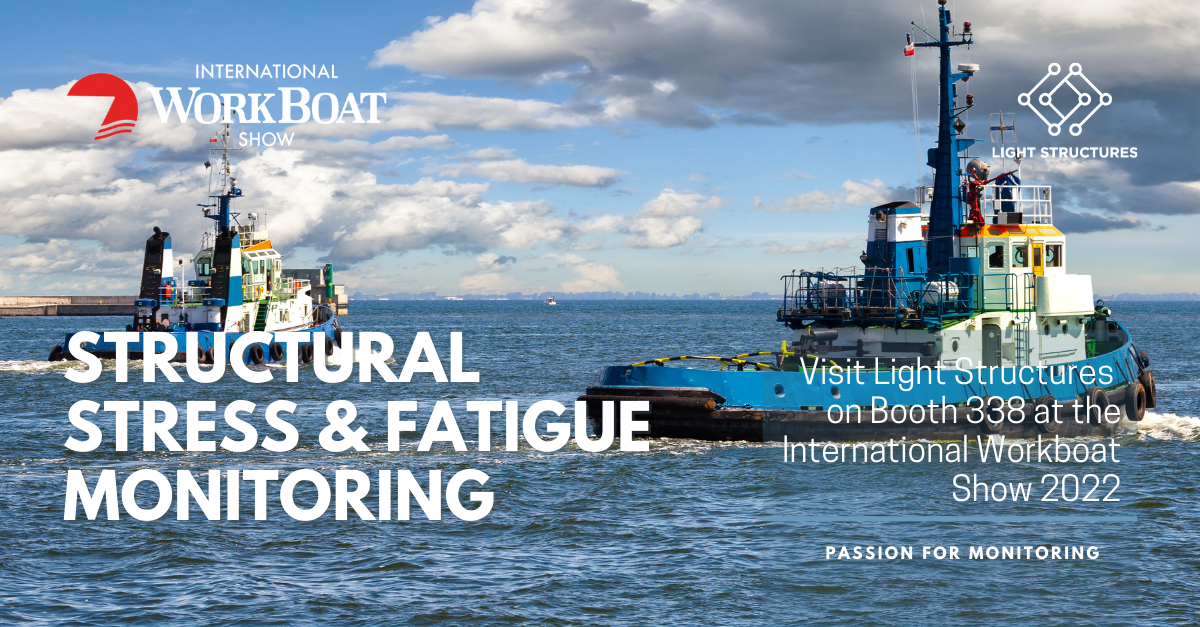 International WorkBoat Show & Annual Conference (IWBS 2022) takes place on Nov 30th – Dec 2nd at the Ernest N. Morial Convention Center in New Orleans and if you are heading to this long established commercial marine event, you can find Light Structures on booth #338.
Held every year in New Orleans, the show attracts 15,000 members of the commercial marine industry, who come together from around the world to network, learn, spot new industry trends, and uncover innovative products and solutions.
The workboat market encompasses a wide range of vessel types, from coast guard cutters to crew transport vessels, and the use of structural health monitoring systems is growing fast. At Light Structures we already work with the US Coast Guard, providing solutions based on SENSFIB Navy, which is especially suited for high speed vessels, catamarans and composite hulls.
As the world leading supplier of fiber optic condition monitoring systems based on Fiber Bragg Grating technology (FBG), Light Structures already has a presence in North America with offices in Gaspé, Québec, Canada and Miami Lakes, Forida, USA. IWBS 2022 is a great venue to extend our presence towards diverse customers, including those coming from South America.
While our focus at IWBS 2022 will be on structural health monitoring systems for smaller, faster and more agile vessels, the team on our booth will be happy to answer any questions on other SENSFIB solutions, including the SENSFIB Integrated Marine Monitoring System, which combines several different monitoring solutions in a single package and is a popular solution for offshore users.