Why count when you can measure?
Our CCO, Terje Sannerud, discusses how to combat the risks of LNG tank sloshing by measuring the severity of impacts over on the Safety4Sea website this week.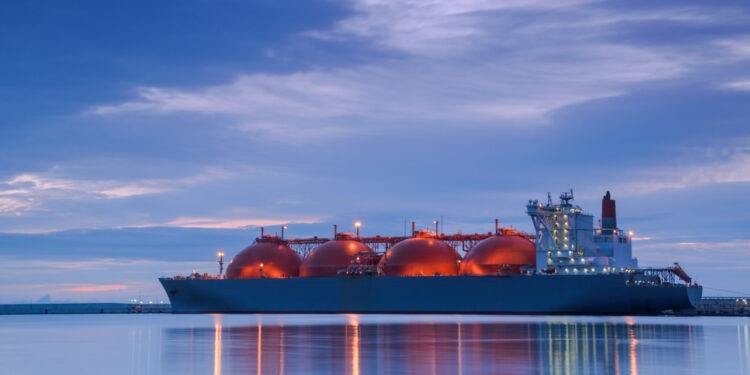 Measuring the severity of impacts in addition to the standard practice of simply counting them may reduce the safety and financial risks of LNG tank sloshing, argues Terje Sannerud, Chief Commercial Officer, Light Structures.
Maintaining and securing LNG tanks is vital for the safe and effective operation of LNG Carriers. Risks include explosions caused by fire started elsewhere on a vessel, i.e., the engine room or cargo compressor room; vapor cloud explosion caused by rapid expansion of LNG in the tanks; pollution caused by LNG leaks and fumigation caused by cargo escape.
There is also a direct effect to vessel control from LNG tank sloshing, which may contribute to piloting or equipment errors that could result in an accident. Tank sloshing is described by DNV GL as, "the term used to describe the violent resonant motion of the free surface of a liquid cargo inside a moving tank, e.g., standing waves in partially filled cargo tanks on board an LNG carrier. The moving liquid will exert forces on bodies inside the tank and on the tank walls. These forces are normally referred to a sloshing loads, and need to be considered in the design of the cargo containment system, pump tower and pump tower supports, as well as the inner hull structure that supports the cargo containment system."
The most common LNG carriers today have an LNG capacity of 180,000 but there are much larger vessels operating, for instance, Q-MAX ships can carry 266,000 cubic meters of LNG. Sloshing is a problem regardless of size, but the arrival of larger LNG membrane tanks and semi-permanent offshore Floating LNG (FLNG) installations places further demands on tank manufacturers and LNG vessel operators to take measures that may avoid potentially catastrophic incidents.
Rudimentary sloshing measurement systems have been available for some years, but in general they are capable only of recording the number of sloshing incidents in a tank by counting impacts. The outcome is that a vessel may need to be taken out of service for repairs when an arbitrary number of incidents have been recorded, even though the tanks could be in perfectly operable condition.
By measuring both number and severity of sloshing incidents over time, however, it's possible to provide alerts on the actual condition of the tanks and avoid the expense of maintenance when it's not required. Even in its own silo, such data can optimize tank maintenance costs over the lifecycle of a vessel. But, when integrated in a wider Condition Based Monitoring (CBM) system its possible to plan tank repairs alongside other works, helping to reduce time on the quayside or in drydock also.
Value may be generated in the opposite direction too. Feeding data into the tank sloshing solution from sensors on board and external information services (such as vessel motion, waves and weather, and tank filling ratios) allows sloshing incident risks and their potential severity to be predicted. This gives the captain and navigators advance warning and decision support advice to take avoiding action if necessary.
Application
Such a system has been ordered for two new LNG Carriers being built by Samsung Heavy Industries. The vessels will have a capacity of 174,000 cubic meters and will feature state-of-the-art technologies including modern XDF propulsion, Mark III Flex Plus containment system and full re-liquefaction facility for higher efficiencies and to meet the demand for worldwide trading and long-haul voyages.
Due for operation in 2023, the carriers will serve the transportation needs of ExxonMobil's worldwide LNG portfolio on a 15-year charter contract. They will start their working life with the most advanced LNG sloshing measurement system on board, in the form of a new system developed by Light Structures, which uses fiber optic technology which measures the structural impact as well as the number of sloshing incidents.
While we have explored the operational benefits of the system, it's important to note that because it uses fiber optics, in particular the Fiber Bragg Grating (FBG) method, installing it is much easier than standard systems, especially as there is no need to weld the sensors to the tank as they can be easily mounted using an industrial adhesive.
Proven technology
In the context of LNG tank sloshing monitoring, this is modern technology, and the Light Structures team will be following the operation of the system on ExxonMobil's vessels closely. Confidence is high however, as FBG-based systems for stress monitoring have been installed on hundreds of ships for more than two decades.
We are proud to utilize this proven technology for such an important new application, and will continue to develop our technology to ensure LNG carrier and FLNG safety as the market, and number of vessels, continues to grow.