Light Structures and Elcome to retrofit connected hull monitoring systems on 10 Offshore Support Vessels
Fibre optic sensor-based and digitally connected Hull Stress Monitoring Systems to improve safety and optimise Condition Based Maintenance
Oslo, Norway: Light Structures AS, the world leading supplier of fiber optic condition monitoring systems based on Fiber Bragg Grating technology (FBG) and its Dubai headquartered partner Elcome International LLC have been contracted to provide precision SENSFIBTM Hull Stress Monitoring Systems for 10 Offshore Supply Vessels (OSV) owned by a major Middle Eastern-based offshore support services provider.
Due for delivery and installation on all ten OSVs from June to August this year, the SENSFIBTM system has been selected for a retrofit project designed to provide instrumentation that fulfils requirements under the new SMART Structural Health Monitoring (SHM) notation from classification society American Bureau of Shipping (ABS), as well as following elements of the Hull SMART notation from Bureau Veritas' (BV).
Both notations provide a framework for the use of structural stress and fatigue monitoring data as part of a Condition Based Maintenance program, with the expectation that significant OPEX savings can be made by reducing the number of drydock visits during an average vessel's lifetime if onboard instrumentation can deliver compliant, verified data.
Precision measurements from unique SENSFIB fibre optic sensors on board all 10 OSVs will be made available digitally to ensure that the latest hull stress and fatigue data is always available to inform maintenance decisions. Light Structures will also provide comprehensive annual reports for all vessels based on the collected data, supporting a long-term monitoring approach to ensure operational safety and to help extended the vessels' operational life.
"We're delighted that our customer has recognised the ability of SENSFIB technology to help secure structural integrity and optimise the maintenance of their offshore vessels," said Jimmy Grewal, Managing Director of Elcome International LLC. "Together with Light Structures' engineers, we are looking forward to delivering and installing the SENSFIB systems over the next few months and helping the client to make the most of the essential data provided."
"Elcome is an important Light Structures partner, and their team is doing a great job in demonstrating the safety improvements and cost savings unlocked by use of our SENSFIB systems," said Goetz Vogelmann, Sales Director, Light Structures. "This is a fantastic win, and we are confident that the end-customers will soon see the value that hull stress monitoring can unlock for their daily operations and long-term business outlook."
Further information:
Light Structures AS
Goetz Vogelmann, Sales Director
Tel: +47 23 89 71 33
Oceanspace Communications
Saul Trewern, Account Director
Tel: +44 (0)7312 105130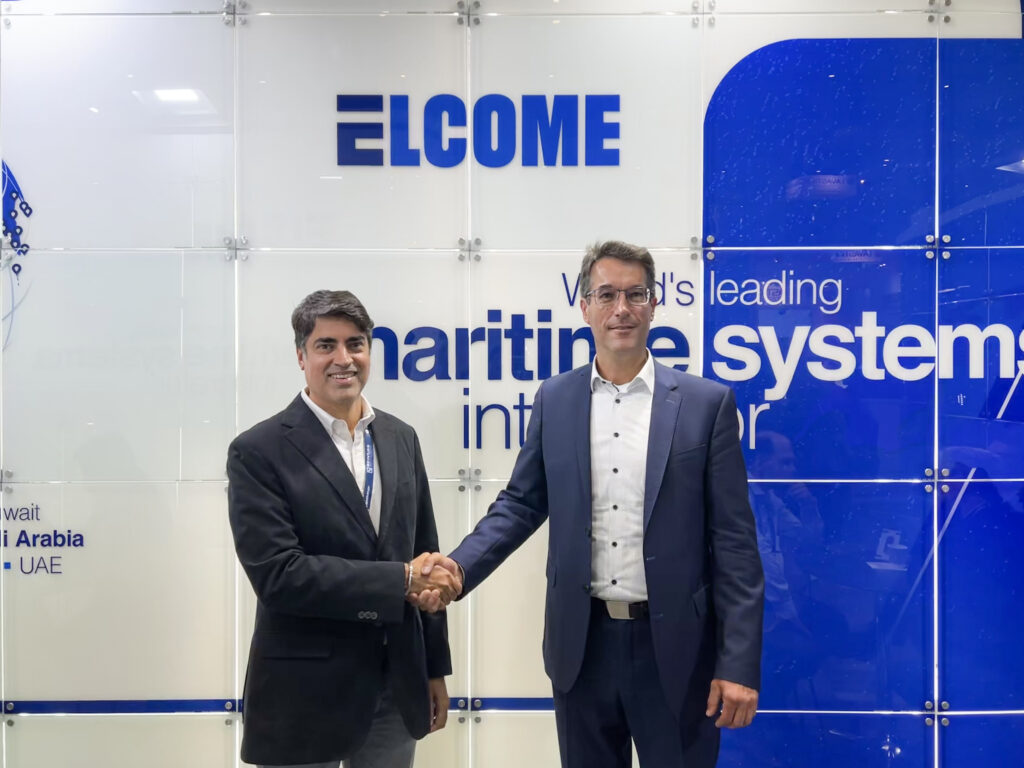 About Elcome International LLC LLC
Elcome, established in 1970, has emerged as one of the world's largest and most diversified maritime companies, offering a comprehensive portfolio of cutting-edge technologies, solutions, and services. Headquartered in Dubai, Elcome operates across 14 countries with 27 offices in North America, Europe, the Middle East, and Southeast Asia, employing over 500 dedicated professionals.
As an authorized sales and service representative for numerous world-leading OEMs, Elcome caters to the defense, energy, marine, and yachting industry segments. The company has also earned recognition as a leading system integrator, responsible for numerous critical land-based, offshore, and national security projects in the Middle East and Southeast Asia.
Elcome's commitment to excellence extends to its FTA-approved training center and bridge simulator in Dubai, where operators and bridge officers receive training and certification. Additionally, Elcome stands as the Middle East's largest supplier of both print and digital nautical charts and publications, both print and digital, with three print-on-demand centres in Dubai, Singapore and Colombo for ADMIRALTY Standard Nautical Charts. www.elcome.com
About Light Structures AS
Light Structures AS was founded in 2001 as a spin-off from the Norwegian Defence Research Establishment and is now established as the leading provider of turnkey fiber optic stress and fatigue monitoring systems based on Fiber Bragg Grating (FBG) technology. Light Structures leverages its passion for monitoring to deliver custom solutions based on its SENSFIBTM portfolio for the qualification of uncertainties in relation to ship and maritime asset design, safety and operations. More than 300 SENSFIBTM systems have been installed globally for diverse applications, vessels and customers. Light Structures is headquartered in Oslo and has a growing network of international offices. SENSFIBTM solutions are sold through a dedicated network of partners and agents worldwide. www.lightstructures.com
About SENSFIBTM
The patented and intrinsically safe SENSFIBTM range unlocks environmental and financial benefits by giving ship owners and operators the potential to avoid incidents before they happen or to gain a deeper understanding of causes during incident investigation. The range includes diverse solutions that can be customized for specific applications such as Hull Stress Monitoring, FPSO Monitoring, Ice Load Monitoring, Sloshing Monitoring, and the customized HullInfo application. In addition to real-time operational data for decision support on board, SENSFIBTM also provides data for Active Fatigue Management reports, which can contribute to reducing operational cost and extending a vessel's lifetime. Leveraging the reliability and precision of FBG technology, SENSFIBTM provides unique visibility into asset integrity, enabling improved predictive & condition-based monitoring to be integrated in newbuild vessels or retrofits. Data from SENSFIBTM systems is available on dedicated user terminals, through integrated automation and control systems, and as part of IoT networks and cloud-based operational platforms.