Join us at Nor-Shipping this April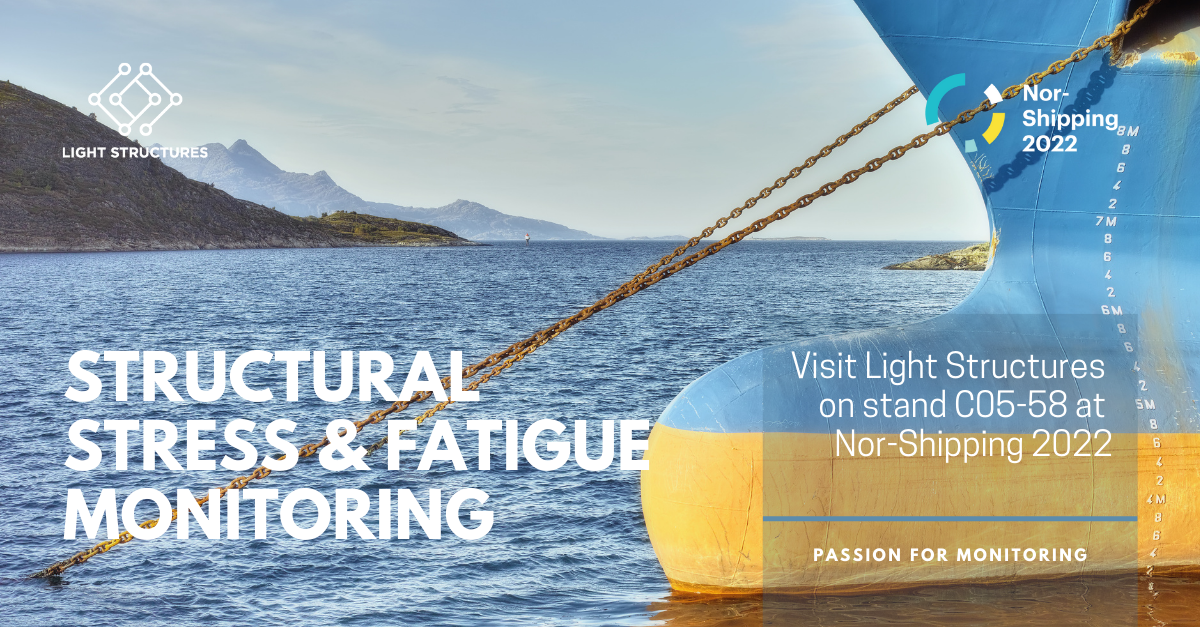 With Nor-Shipping 2022 just over two weeks away (4-7 April), we would like to extend an invite to visit our stand in Hall C (C05-58) for updates covering the latest developments and recent applications of our SENSFIBTM structural monitoring solutions.
Located close to our Oslo office in the town of Lillestrom, Nor-Shipping counts as our home exhibition, making it the perfect platform to celebrate 20 years of operation. We opened in 2001 and are today established as the leading provider of fibre optic-based technology for the reliable acquisition of precision structural stress and fatigue data.
Our SENSFIB portfolio continues to be in high demand, with Specialist vessels and those carrying hazardous cargos leading the way in leveraging SENSFIB data to reduce risk at sea and to inform the design of safer, more structurally sound ships for the future.
Indeed, installations on LNG vessels continue to grow, with recent orders for SENSFIB structural monitoring and ice load monitoring systems highlighting that the market is looking to ensure safety by measuring structural stress and fatigue, even though there are no regulations forcing them to do so.
But it's not just LNG. Recent SENSFIB deliveries include monitoring solutions for Aframax ships and even the world's first offshore fish farm, the Ocean Farm 1 facility, which is located in open water near Frohavet on Norway's west coast.
It's this broad scope of applications for SENSFIB that makes Nor-Shipping such a good fit for Light Structures. There will be ship builders, ship owners and ship managers from diverse sectors of the merchant and offshore industries and regardless of their area of working, SENSFIB can help to extend the lifespan of their maritime assets.
The Light Structures team will be happy to answer any questions about structural monitoring at Nor-Shipping, and can demonstrate how a customized SENSFIB delivery unlocks new cost, safety, and operational efficiencies.
To find out how Light Structures technology can support the structural integrity of your maritime assets, feel free to drop by our stand at your leisure, or if you would like to book a meeting with one of our experts in advance, just contact: sales@lightstructures.com
---