Discover the latest structural health monitoring applications at Nor-Shipping 2023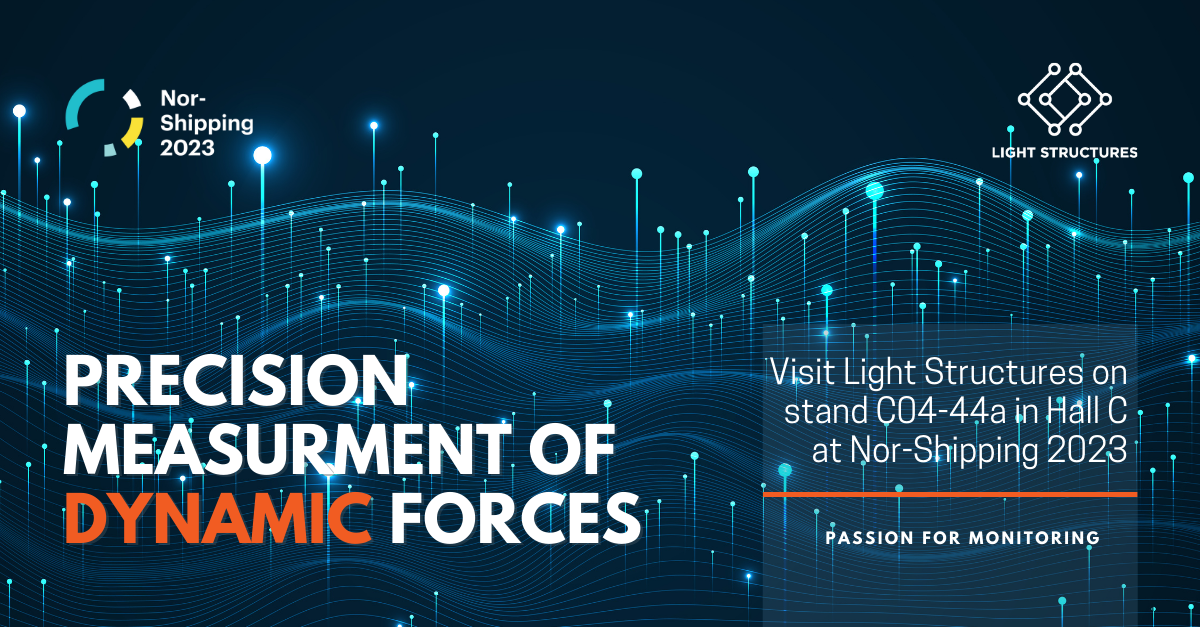 Hall C • Stand C04-44a
Nor-Shipping 2023, one of the year's largest maritime events is nearly upon us and the Light Structures team is looking forward to showing visitors from all over the world the benefits that our SENSFIBTM structural health monitoring technology can bring to their businesses and marine operations.
A well-established global conference and exhibition, Nor-Shipping 2023 takes place in Lillestrøm, near Oslo in Norway on 5-8 June and this year's theme is #PartnerShip, in the context of Ocean Solutions.
With more than 21,000 square meters of exhibition space, Nor-Shipping attracts maritime innovators from all over the world, covering everything from shipbuilding and maintenance through to equipment, technology and software.
Digital twins
Our focus at Nor-Shipping will be on the proven and new applications for SENSFIB that are helping Light Structures customers to improve operational safety, reduce the cost of vessel maintenance and gain insight into operational parameters for specific projects.
The latter is a recent development that has occurred with our FPSO customers who are at the forefront of using 'Digital Twins' to enhance production and planning. A digital twin is an online replica of a physical asset or system that simulates its behavior and performance in real-time.
In the context of FPSO operations, a digital twin can help monitor and optimize the asset's performance, predict maintenance needs, and improve safety and efficiency. Several of our customers are feeding data collected by their SENSFIB systems into FPSO digital twins, helping them to better predict outcomes based on different parameters.
Diverse applications
Other new applications for SENSFIB in the spotlight at Nor-Shipping include structural monitoring for floating wind turbines. While a SENSFIB solution for fixed turbines has been available in the market for several years, floating turbines pose a distinct set of challenges, so we have developed a new solution to overcome them.
Of course, the Light Structures team on our stand at Nor-Shipping will be keen to discuss any application for SENSFIB. It's used across a vast range of ships, from various merchant vessel types through to offshore supply vessels, Coast Guard patrol boats and naval warships.
The system can be adapted to any ship design and now that several class societies have developed structural monitoring guidelines, it's entirely possible to lower OPEX significantly by reducing the number of dry dock visits for structural checks during a vessel's lifecycle.
Ask us about the recent activity by class societies and any other aspect of structural health monitoring including digital twins at Nor-Shipping 2023, on stand C04-44a in Hall C.